First-Class Dentistry in Kennington
At Kennington Dental Surgery, we treat each patient as an individual and take time to discuss your requirements to create a dental plan that's best suited to you. 
Get in touch with us today 020 7735 4579
Kennington's answer to quality dental service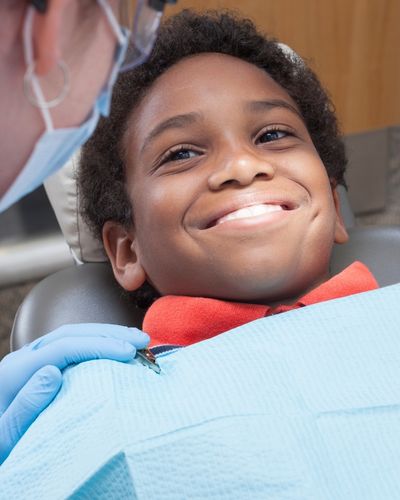 Have you been putting off a visit to the dentist for too long now? Let us take care of all your dentistry needs so you won't want to put off future appointments. 
Whatever your dental needs or concerns, we have a friendly expert team who can help you overcome any fears you may have and advise the most cost-effective way to achieve your goals.


Sheila Pamandanan
I higly recommend this place.The Receptionist,she is amazing. So helpful and ever so lovely. She was so nice to help my son to overcome his fear to see the dentist today. I asked my son how did he feel after his appointment here what he said " The Receptionist was very nice and she gave me stickers. Dentist was 10/10 for being nice to me

Sonia Chane-Sam
Been a patient for years and cannot fault the practice. Always a pleasure to be welcomed by such professional yet extremely friendly receptionist, the lovely Fatima. And the ever so gentle dentist Dr Rodriguez has been taking care of my smile so well over the years, he makes you feel safe, you know you are in good hands. Would undoubtedly recommend!

Tel
Great dental surgery! I have been coming here for years, I'm always greeted with a smile by Fatima, the receptionist. She is always helpful/caring & accomodating. My dentist is great, he treats you with care and tells you exactly what is going on with yr teeth and refers you if required. They even see you if its an emergency, what more could you ask for!! Highly recommended.

Tiago
I avoided going to the dentist for a long time because of anxiety relating to my teeth. Nigel has put me at ease and I'm no longer scared to see a dentist, and actually look forward to catching up with my dental health. The work is excellent and done in a swift manner, he looks out for what you need. Along with the rest of the staff and the nice receptionist who will remind and book your appointments in advance so you can get treated. 5 stars.

JJay N
This is a great dental surgery and I've been going here for years. Dr Avni is very professional and methodical. Fatima is the best! She's friendly, always willing to assist and ready to give an encouraging word. I highly recommend.

John McCaffery
I've been using Kennington Dental Surgery for well over 10 years now and I've always been impressed with the service. Dr Rodrigues has always put me at ease and made each visit as calm as possible and my dealings with receptionist Fatima have always been extremely helpful. I thoroughly recommend this dentist ! Yewande Farodoye
When for dental check up today with LO. The receptionist was very nice to ve able to distract my LO during the treatment which isn't easy.The Dentist was very calm and accommodating with his assistant despite LO trying to climb and take things. The service was always great as usual. We eventually left very happy as always. Michal Jarczewski
Best reliable and trusted dental surgery in south London. Despite moving out from the area years ago, I keep coming back for regular treatments, as the services are just great. Natoya Sommerville
I am happy with the service that we received on a short notice. The staffs are very helpful. I would recommend this dentist. Special Brisefert
Would definitely recommend Dr.Rodriguez he has been an amazing dentist! I have Been attending this dental surgery for my whole life and the lovely customer service received by Fatima the receptionist is most appreciated love the way I get treated, they listen to of my concerns and ensure something is done. Absolutely Love it! Would absolutely recommend! Harvey Co
Hi everyone .from my experience Im very satisfied and happy for the doctors that have a magic touch and to Fatima she's very friendly and very helpful thanks ....